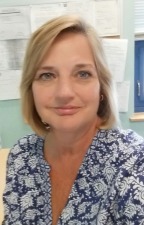 Barbara Glanville
Preschool Director

Contact:
bglanville@ludlowbgc.org
(413) 583-2072 ext. 117
About Me:
I started working at the Ludlow Community Center/Randall Boys and Girls Club on August 1, 2016. This is my first experience as an employee of the Club. However my husband and his siblings were all members of the club and have fond memories of the Mack Donnelly days. My three children all played for the Boys and Girls Club basketball teams throughout their childhood. Most recently my grandson enjoyed coming to the afterschool program and plays basketball for the Club as well.
Job Description:
In my role as Preschool Director it is my responsibility to oversee the daily operations of the preschool. This includes insuring the safety and well being of all the children enrolled, guiding the curriculum, accurate record keeping, adherence to Dept. of Early Education and Care and NAEYC regulations, providing materials and supplies and staff support.
Fun Fact:
I have a knack for telling funny stories. In fact my girl friend had a video made of me telling some of my funniest stories so she could view it while she was in labor with her first child.