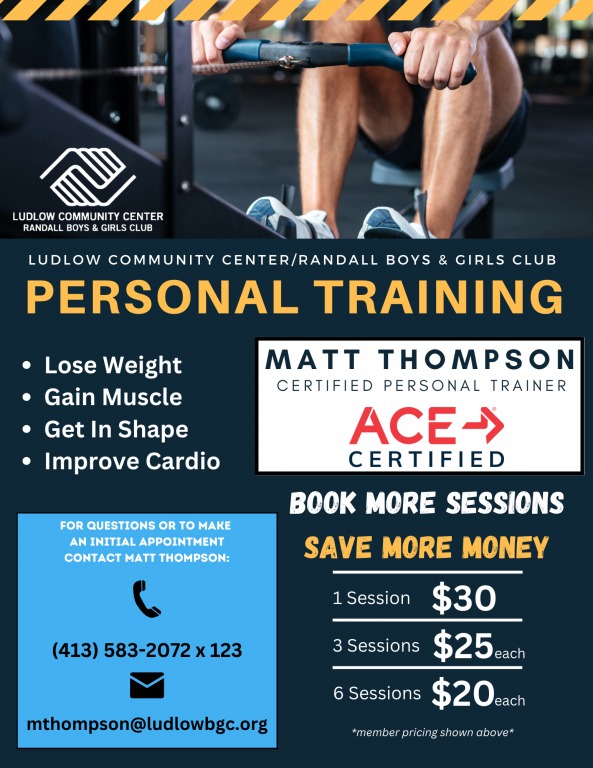 Personal Training
Get into shape with a personal trainer!
There is no better time then now to begin getting in shape.
Anyone can benefit from personal training... Whether you are new to exercise or are looking to improve your game, personal training can help you reach your health and fitness goals. Our certified personal trainer, Matt Thompson will develop a safe, challenging, and effective exercise routine based on your specific goals and abilities. Your personal trainer will support you with the expert knowledge, coaching, and motivation to help you look, feel, and live better!
Individual Sessions:
(1 client working with 1 trainer)
Fitness Members:
1 Session for $30
3 Session for $75
6 Session for $120
Non-Members:
1 Session for $35
3 Session for $90
6 Session for $150
*Training packages include a free initial consultation (Minimum age: 14 years old)
To schedule an appointment for a free initial consultation with our personal trainer, contact Matt Thompson at mthompson@ludlowbgc.org You can also call at (413) 583-2072 ext 123.