Safety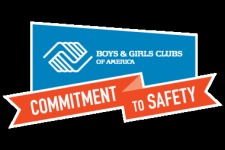 THE SAFETY & WELL-BEING OF OUR YOUTH MEMBERS IS OUR NUMBER 1 PRIORITY

We work every day to create a safe, fun environment, so kids can have every opportunity to be successful in life. We do not tolerate inappropriate behavior of any kind, including child sexual abuse or misconduct. From strict adherence to policies and guidelines within Club facilities and staffing structure, to equipping young people with the critical thinking and social-emotional skills to make healthy, safe choices, ensuring Club members are safe is the first step to their success.

The Ludlow Community Center/Randall Boys & Girls Club continually updates and innovates robust safety policies, programs and training for our Club staff and volunteers that are designed to protect young people from threats that are present in our society. We implement layers of safety policies and guidelines to keep our kids safe including:

Safety Policies: Safety policies are in place that protect youth, including, but not limited to, supervision, transportation, communication and prohibition of private one-on-one contact.
Criminal Background Check: All Club employees and board volunteers must undergo an annual criminal background check, and all volunteers (including minors) who have direct, repetitive contact with children must also receive an annual background check.
Annual Safety Assessments: A safety assessment is completed each year. If any concerns arise, Club staff will take action to make recommendations, required changes or provide additional support.
Training: All staff and volunteers are trained annually on the Club's safety policies. Additionally, all Club employees have access to a variety of safety trainings from Boys & Girls Club of America (BGCA) and through partner organizations. Throughout the year Club staff are participating in a wide variety of child safety training conducted through seminars, conferences, and webinars.
Safety Committee: Our Club has a Child Safety Committee that is board-led and made up of professionals dedicated to provide input and guidance on local policies and safety strategies to keep our youth safe.
Appropriate Use of Technology: Our Club has policies to ensure safe and appropriate use of technology in the facility, including computers, mobile technology and social media.

Safety Partnerships: We work with leading experts within our community in the areas of safety, security, and technology to develop solutions.
• Ludlow Public Schools
• Ludlow Police Department
• Ludlow Fire Department
• Ludlow Board of Health