Response to Novel Coronavirus, COVID-19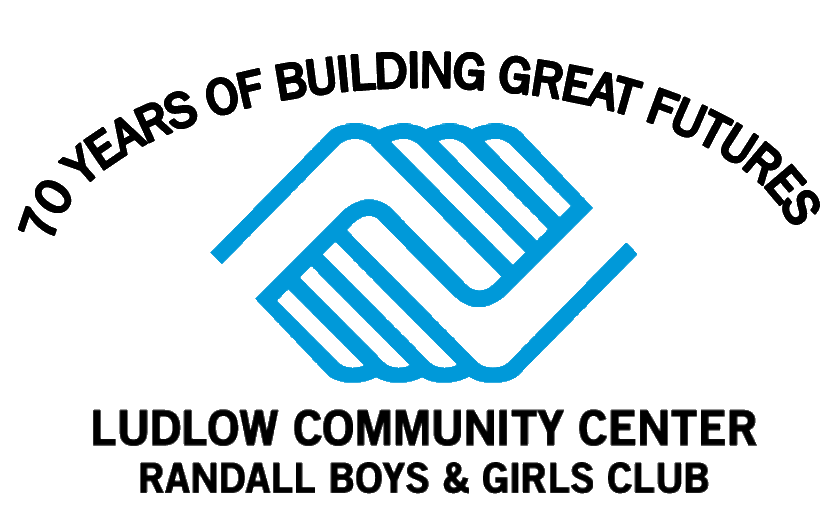 March 30, 2020:
Dear Friends of the Club & Supporters,
I hope this email finds you safe and healthy. The Ludlow Community Center/Randall Boys & Girls Club is so grateful for our community of families, staff, volunteers, advisors and supporters.
The COVID-19 pandemic has and continues to impact individuals, businesses and organizations across our Commonwealth, and it is hitting the Ludlow Boys & Girls Club particularly hard.
We miss so much all the joyful faces and sounds of your children, and it's been difficult knowing we cannot be there for you and your families during this difficult time. Over the last couple of weeks however, our incredible team has stepped up with grace and grit, finding creating ways to stay engaged with many of you and participating in many online trainings in the spirit of coming out of all of this even stronger.
Unfortunately, the suspension of all our programs and services since March 16, along with the most recent announcement by Governor Baker that schools and childcare centers must remain closed thru May 4, has left us with no other option than to also suspend our remote operations at this time.
Effective Monday, March 30, if you have any questions regarding our preschool or school-age program, please reach out to Katie Mitus, Director of Youth Services. All other questions can be directed to Chile Salazar, President/CEO.
While we may be scaled down momentarily, we do want you to know that we will continue to do our very best to be a resource to you and your family. If we can be of assistance to connect you with other partners/resources or offer fun activity ideas as I know our team has been doing thus far, please let Katie or I know. Also please be sure to follow our Facebook and Instagram pages as we have created albums with various resources to help you get through this pandemic.
We hope this transition is a very temporary one and will remain in touch with updates.
Thank you for being a part of our LBGC Family. Please take care and continue to follow CDC guidelines for physical distancing, etc. We miss seeing you at the Club and look forward to celebrating with you when we return!
Your support is needed now more than ever. If you are able, please consider making a gift in any amount to protect the Club and the thousands of children and adults that depend on us. Funds will be used to ensure that when we are able to re-open our blue doors again, that financial access will not be a barrier to a child or a senior member from coming back. With your support, you can help the Club get up and running as smoothly as possible.
In our 70 years of serving the community, we know that we are strongest when we support each other. My sincere thanks for your consideration and I wish continued good health to you and your loved ones.
Sincerely,
Mechilia Salazar
President/CEO
**********
Dear LBGC Family,
As I'm sure you've heard by now, Governor Baker has ordered the closing of all MA schools thru April 6th and ramped up other Covid-19 rules across the state. This will mean that the Ludlow Boys & Girls Club will extend its closure thru April 6th as well.

Please understand this is uncharted waters for us and poses various challenges. However, I want to assure you that our team is committed to remaining strong and supportive of our LBGC Family and the community at-large as we continue to adhere to all directives that will keep all of us safe.
Our team has started to gather resources for both our youth and adult members to access while at home and can be found on our Facebook and Instagram pages. Over the next few weeks, our team will focus on a combination of online trainings, program planning and creative ways to remain connected as our commitment and dedication to you will not waver and our goal is that when we are able to welcome you and your loved ones back, we will be stronger than ever.
We will continue to share updates as they become available. In the meantime, please feel free to reach out via email to any of our directors or myself with any questions. We will do our best to respond in a timely manner and with the current information we have on hand.

Thank you from the bottom of our hearts. I hope you all take care of yourself and each other.
Katie Mitus, Dir. of Youth Services: kmitus@ludlowbgc.org
Sarah Goodwin, Dir. of Operational Services: sgoodwin@ludlowbgc.org
Deb Roque, Accounting Manager: droque@ludlowbgc.org
Tom Donovan, Dir. of Development: tdonovan@ludlowbgc.org
Kelly-Ann Maxwell, Dir. of Membership: kmaxwell@ludlowbgc.org
Chile Salazar, President/CEO: msalazar@ludlowbgc.org


Sincerely,
Chile Salazar
President/CEO
updated March 15, 2020 at 13:10
**********
Dear LBGC Family,
As expected, the situation is continuing to change rapidly as we continue to follow the guidance of the local and national health authorities including the Ludlow Board of Public Health.
Due to the Covid-19 pandemic the Ludlow Boys and Girls Club (LBGC) will be closed to the public effective Monday, March 16th thru March 29th, per the recommendation of the Ludlow Board of Public Health and with the assent of the LBGC Board of Directors.
For families enrolled in our Preschool, Before or After School programs, you will NOT be charged during this two (2) week period. Any fees paid for next week will be applied to your program fee upon the re-opening of the Club.
For Fitness/Aquatics members, we ask for your consideration of these unprecedented times that will significantly hurt the financial stability of many nonprofits including the LBGC, that relies heavily on fundraising efforts and programs that are coming to a halt. With that said, we respectfully ask you to consider the following:
Allow the Club to convert your membership fee for this two week period into a donation to the Club, or
Allow the Club to freeze your membership and extend it by two weeks on your renewal date.
For any member who would prefer a refund, please email your request to Chile Salazar at msalazar@ludlowbgc.org.
Thank you for your flexibility and understanding during these challenging times.
Sincerely,
Chile Salazar
President/CEO
updated March 13, 2020 at 19:13
**********
Dear LBGC Family,
Over the past few weeks, the board of directors and administrative staff have paid close attention to concerns around the Novel Coronavirus, COVID-19. In particular, we have been following the implications of Governor Baker's declaration of a State of Emergency including restrictions and guidance in an attempt to slow the spread of the virus and to minimize as much as possible the number of people who will get sick. With the widespread cancelling of events across the state, as well as the closing of colleges and universities, we have made the hard decision to pause our non-essential programs and services through to March 29th as well as postpone several of our upcoming community events. Pausing/postponing for two weeks allows us to continue to monitor the situation while giving us time to re-assess if necessary. A full list of the programs/activities/events effected are listed below.
Please understand this was not a decision made lightly. As always, my first priority is the health and safety of our families, staff, and volunteers.
It feels like the situation is changing daily, if not hourly, and we will continue to communicate as we navigate this uncertainty.
Our hearts go out to any family affected by this virus. Please continue to take care of yourselves and each other.
Best,
Chile Salazar
President/CEO
Events and Programs to be postponed as of 3/13/2020:
Special Events
Swim team banquet
Father/Daughter Dance
Easter Egg Hunt
Sports & fitness programs – cancelled or postponed March 14 - April 6:
Group Exercise classes
Aquacize classes
Heroes in Training
Stoke & turn clinic
Lil Sea Lions
Swim lessons
High School Rec Basketball
Youth Volleyball
Intro to Basketball
Updated March 13, 2020 at 15:57