Help the Club win $10K!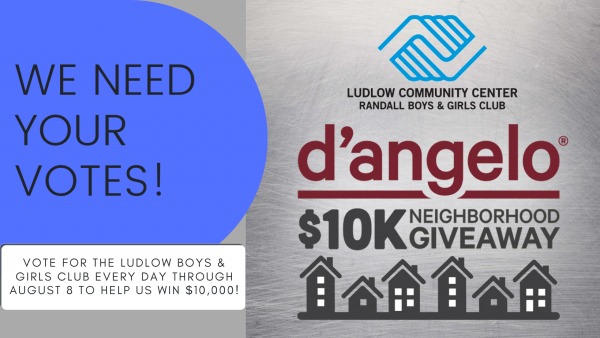 The Ludlow Community Center/Randall Boys & Girls Club is partnering with the Dangelo's in Ludlow for the chance to win a $10,000 donation through their Neighborhood $10K Giveaway Program!!
VOTE FOR US TODAY and every day through August 8 at www.dangelos.com/10kGiveaway
Just visit the site and search for "LUDLOW" and you'll see us pop up! Fill in your email address and name and VOTE. Easy!
Please share this post to spread the word! Thank you!
---
---