Summer Construction Updates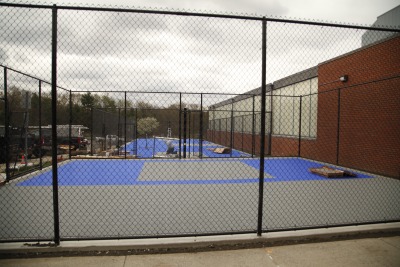 The Club is excited to be able to make significant capital improvements to our building and grounds, to enhance usability for both members and the community-at-large. Our priorities continue to be funding projects that enhance and expand the safety, functionality, and usability of our programs and space. Starting in 2022, the Club has invested ARPA and other funding for:
-Renovations to Baseball Field
-Addition of outdoor restrooms by fields
-Addition of a Concession Stand to fields
-Additional security cameras
-Keycard locks for program spaces
-Flooring for Preschool
-Flooring for Membership & Administrative offices
-New SportCourt (outdoor pickleball, basketball, shuffleboard and four square space).

Funding for these projects would not have been possible without support from the state legislators, and in particular, Former Senator Eric Lesser and Former Representative and current Senator, Jake Oliveira. We are tremendously grateful for the Massachusetts Alliance of Boys & Girls Clubs too for their advocacy and work towards procuring ARPA grants to local Boys & Girls Clubs across the Commonwealth. We also thank our local selectmen and town leaders for seeing the positive investment and difference the ARPA dollars will make in communities all across the state. The SportCourt is one of several projects that the Club will be undertaking this year that will benefit not only members, but the general public.
We look forward to providing more information about each project as timelines become finalized.
Construction on the SportCourt has begun! Stay tuned for further announcements about a grand opening celebration, planned for later this spring.
---
---